People often ask what it's like to be a writer, and since I haven't posted in a while and have a bad case of procrastination, I thought I'd give you an update.
There is often a lot of jugging in my work as different projects overlap. Last fall I sold my beloved time travel novel, WAKING IN TIME, to Switch Press. I adore this book and can't wait for you to read it. It's about a girl starting college who wakes up having traveled back in time. She doesn't know why or how she's traveling and can't stop it. There's mystery, adventure, treasure and, of course, a little love thrown in. On and off throughout late winter and spring I have been working on edits for this story. I spend a couple weeks on it, return it to my editor, and then a month or so later the manuscript lands back into my inbox for the next round of tweaking.
I've also been trying to finish what I affectionately call my Broadway book. It's been a blast to work on, and I've been fortunate to interview several Broadway stars and even watch a couple shows from behind the scenes. The story is filled with humor, personal struggles, and life on Broadway.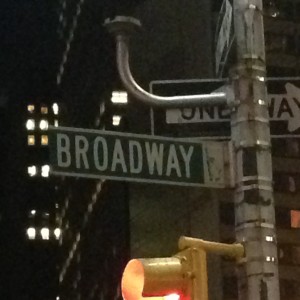 I've sent it to my agent and received some very wise feedback. Now it's time to make those changes. Bummer! But it's hard to lose myself into the confusing restructuring of this book when WAKING IN TIME keeps popping up in my life like an unexpected time traveler.
This summer I thought I'd be starting a new book, but these two projects are taking longer than expected, and I've also picked up a gig as a writer for BroadwayWorld.com. It allows me to see shows in my area and write feature articles. It's a blast getting a peak behind the curtain of some great shows like LION KING, MOTOWN, and KINKY BOOTS, but also quite distracting.
In addition to all that, I've been involved in marketing meetings for the March 2017 release of WAKING IN TIME, this forces me to switch gears to thoughts of blog contacts and what authors I might harass for cover blurbs. Anybody? Anybody?
But today my final WAKING IN TIME edits are done! The book has been turned in, and it's time to buckle down to reworking my Broadway book; but instead I'm procrastinating. I'm supposed to receive an email any moment with potential book covers. There's no way I can concentrate as I wonder and worry if they've come up with the absolute perfect cover for my baby… Maybe I'll get back to work tomorrow.