Last Saturday I was invited to join a panel at my local library on self-publishing. The workshop took place at our newly remodeled central library in downtown Madison. They have all kinds of fun things happening and I discovered some unique things while I was there.
Here's the entry way.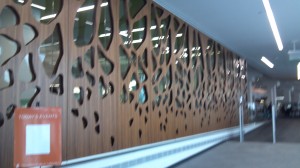 I'm not sure what this car is doing in the middle of the library, but it was very cool.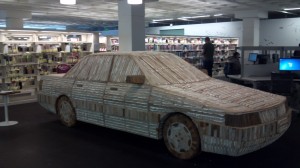 Imagine my delight when I discovered a chocolate shoppe in the middle of the library!
Check this out. It's pieces of firewood stacked tightly.
They found a way to recycle/reuse all those old book ends.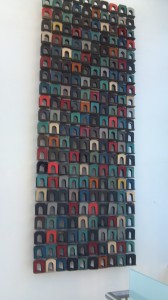 And I forgot to mention, they have lots of books! But not mine. I'm working on that. If you don't find my books at your local library, just ask and they can order them.