Introducing my new release: Running Out of Time!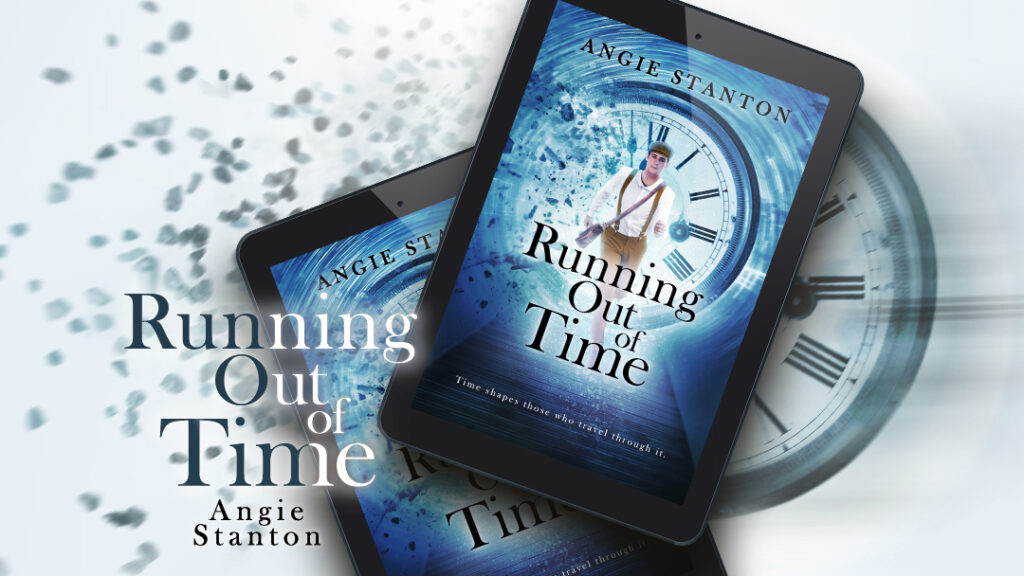 Now available in Ebook and Paperback
"With over 4,000 books in my house, this series is my favorite!"
★ FREE with KindleUnlimited!
This is a poignant story of intrigue, adventure and the struggle for family loyalties.
★ Available on Amazon ★
Time shapes those who travel through it.
RUNNING OUT OF TIME —Spanning across decades, a dashing young man, lost in time, risks everything to save a beautiful, modern-day girl who is trapped in the past.
Starting college in the fall of 1927 is a dream come true for Will, that is until he loses his family to a smallpox outbreak. Before he can return home, he's suddenly popped forward in time. Lost and confused, he's taken aback when in 1930 a beautiful girl, Abbi, who claims to be from the year 2022, appears and pleads for his help.
Working together to survive, they fall helplessly in love. But in a devastating moment, he's thrown further forward, leaving Abbi alone and trapped in the past. Will struggles through the decades to find her, while dodging the life-altering perils of modern times.
Complicating matters more, Abbi always travels backward in time, and Will forward. Their only hope is to communicate via a buried time capsule and an aging professor, as Will desperately tries to reunite with his true love.
Running Out of Time is the stand-alone, follow-up novel to the award-winning book, Waking in Time.
Angie Stanton's Books!
★ Praise for Angie Stanton ★
"Thoroughly entertaining." ~ Booklist
"Stanton creates an intricate and well-crafted tale filled with mysteries and revelations that will surprise the reader." VOYA
"Angie Stanton has a tremendous way of writing characters that will pull at your heart strings." ~ Colleen Hoover, New York Times Bestselling Author
"Charming." ~ Publishers' Weekly
"My all time favorite author." ~ Angie's husband
"You know you've just read the most amazing book when you finish the story and immediately start re-reading." ~ Amy, Goodreads
"It's the perfect story of how love mends." ~ Paige, Goodreads
…
Angie Stanton is a participant in the Amazon Services LLC Associates Program, an affiliate advertising program designed to provide a means for sites to earn advertising fees by advertising and linking to Amazon.