★ I'm excited to share news of my tenth book!

★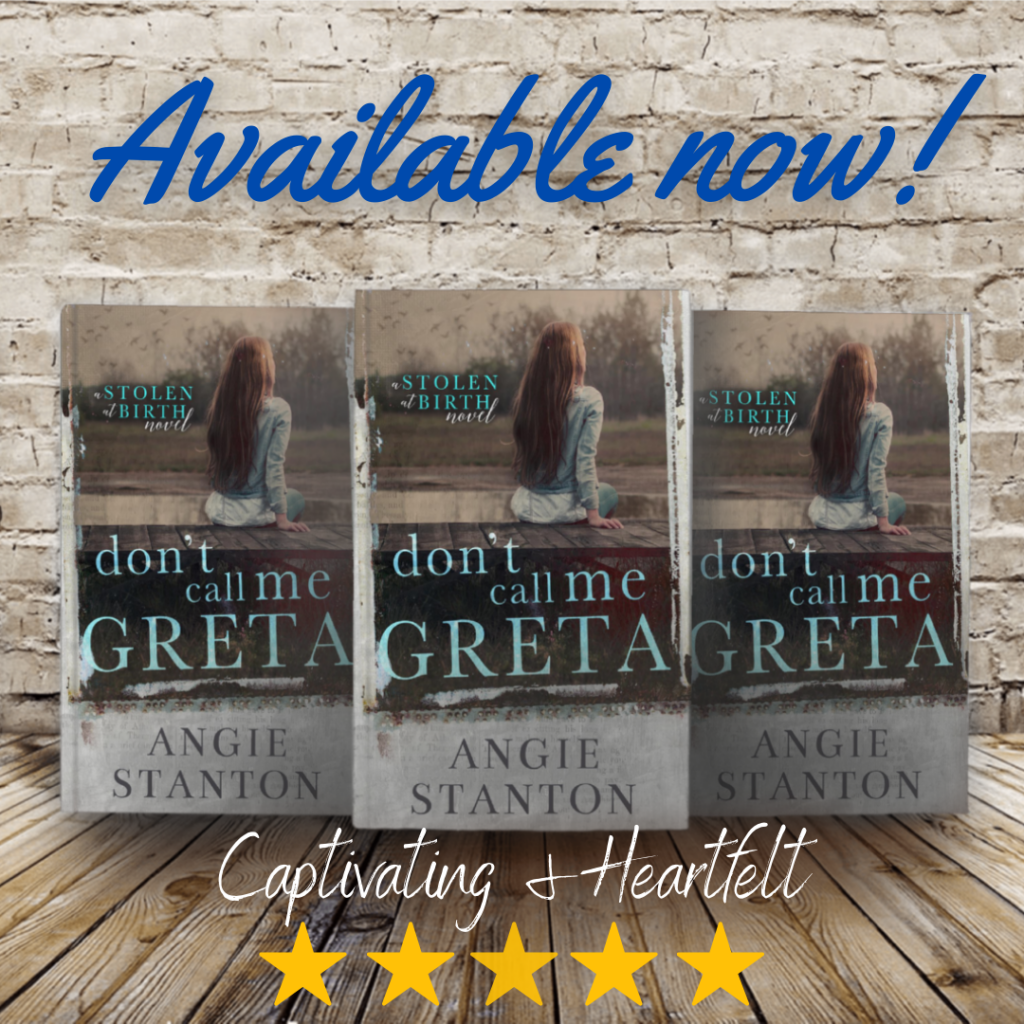 Don't Call Me Greta: A Stolen at Birth Novel.
This is a poignant story of intrigue, adventure and the struggle for family loyalties.
★ Available on Amazon ★
★ Available on Audible ★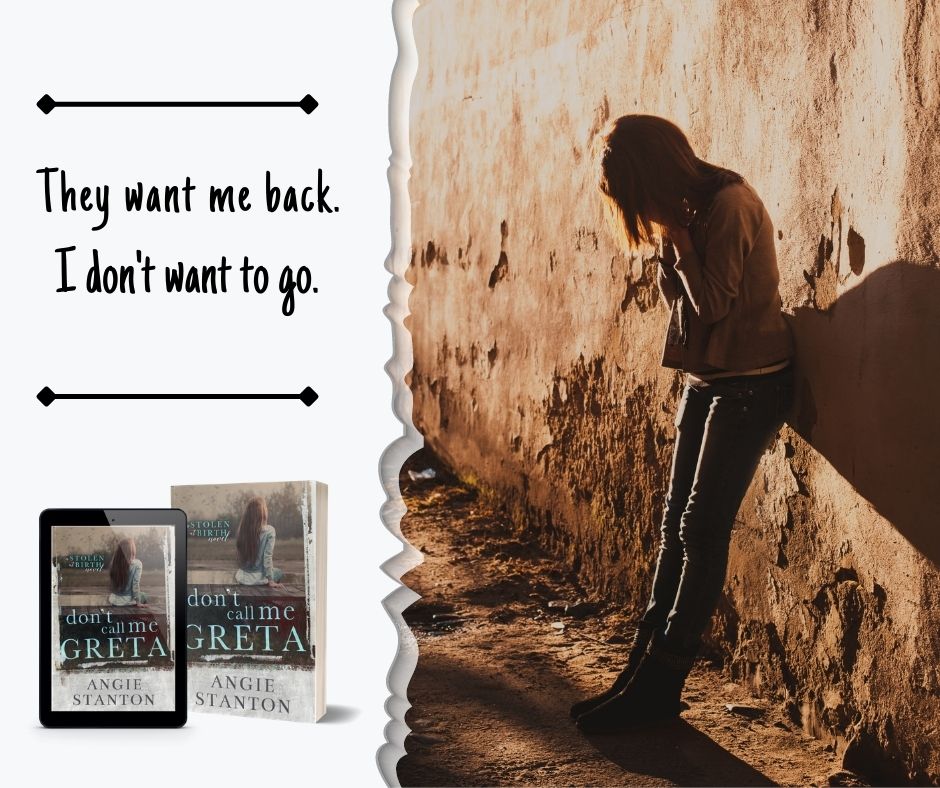 Stolen at birth–Piper's life comes to a screeching halt when her mother is arrested for an unimaginable crime — she stole Piper when she was a newborn. Suddenly, everything Piper took for granted is now in question.
When she learns that she is about to be "returned" to her birth family, Piper takes the first chance she can to bolt. She runs away — away from the police, a swarm of media vultures, her gossiping friends, and the family she never knew that is now on her heels.
But her birth family is more about appearances; and dark secrets lie beneath the shiny surface of an affluent couple and three siblings. Can Piper / Greta find her way through the web of deceit and pretences to a happy future?
Will she ever be fully accepted?
Will she ever fit in?
Will they ever call her Piper?
Angie Stanton's Books
…
★ Praise for Angie Stanton ★
"Thoroughly entertaining." ~ Booklist
"Stanton creates an intricate and well-crafted tale filled with mysteries and revelations that will surprise the reader." VOYA
"Angie Stanton has a tremendous way of writing characters that will pull at your heart strings." ~ Colleen Hoover, New York Times Bestselling Author
"Charming." ~ Publishers' Weekly
"My all time favorite author." ~ Angie's husband
"You know you've just read the most amazing book when you finish the story and immediately start re-reading." ~ Amy, Goodreads
"It's the perfect story of how love mends." ~ Paige, Goodreads