★ I'm excited to share news of my tenth book!

★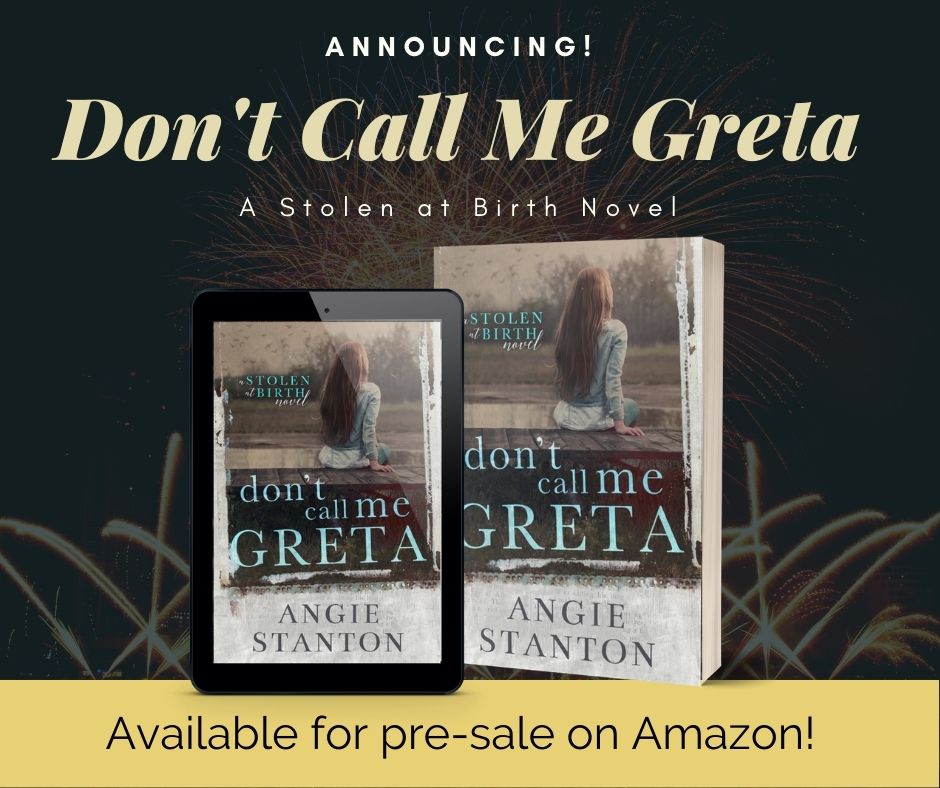 Save the date for Don't Call Me Greta: A Stolen at Birth Novel releasing on April 19th. This is a poignant story of intrigue, adventure and the struggle for family loyalties.
★ Available for presale on Amazon ★
Piper Winslow's life is destroyed when her mother is arrested for kidnapping her as an infant. With her mom in jail and her real family about to reclaim her as Greta—her birth name—What can she do? Run, of course.
Despite close calls, dominating the headlines, and the adventure of a lifetime, Piper is discovered and returned to her real family, but not everyone is happy to see her.
Piper struggles to cope in her new life, and her new family that appears so perfect on the outside harbors secrets, and nothing is as it seems…
Will she ever be fully accepted?
Will she ever fit in?
Will they stop calling her Greta?
ANGIE STANTON TITLES
…
★ Praise for Angie Stanton ★
"Thoroughly entertaining." ~ Booklist
"Stanton creates an intricate and well-crafted tale filled with mysteries and revelations that will surprise the reader." VOYA
"Angie Stanton has a tremendous way of writing characters that will pull at your heart strings." ~ Colleen Hoover, New York Times Bestselling Author
"Charming." ~ Publishers' Weekly
"My all time favorite author." ~ Angie's husband
"You know you've just read the most amazing book when you finish the story and immediately start re-reading." ~ Amy, Goodreads
"It's the perfect story of how love mends." ~ Paige, Goodreads