Angie is a hybrid author of ten books including the award winning novels If Ever and Waking in Time. She is currently working on her next novel. Click on the book covers below for more information.
---
Don't Call Me Greta: A Stolen at Birth Novel
"Suspenseful, original, and beautifully written."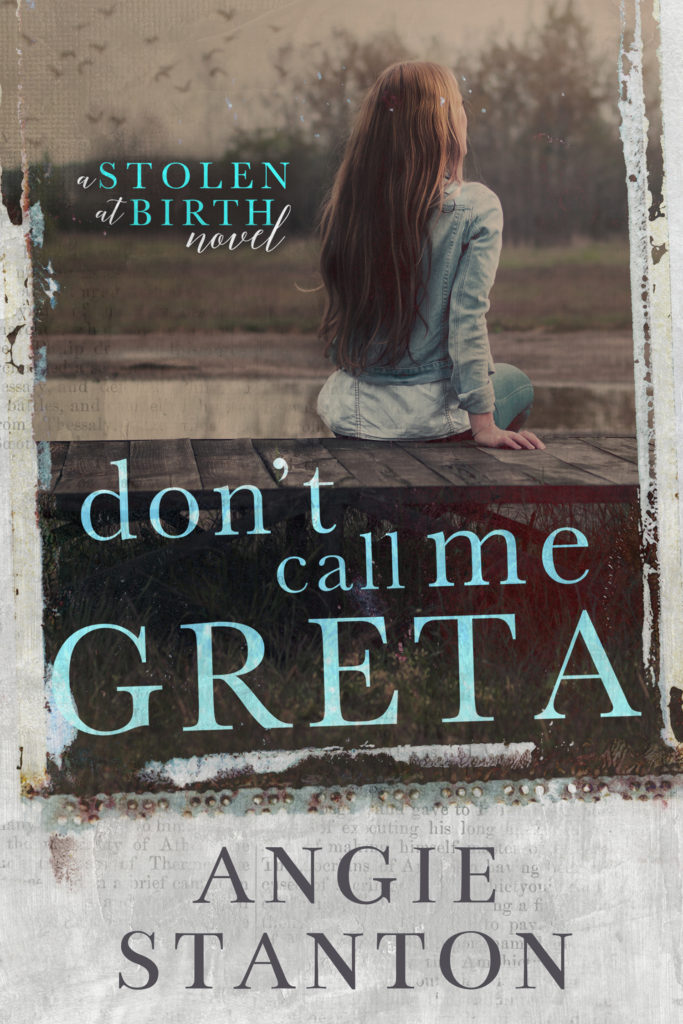 When the police arrest Piper Winslow's mother, claiming she stole a newborn infant seventeen years ago, Piper is shocked. When she learns she was the baby, her life is destroyed.
Piper's birth family is about to reclaim her to a life as foreign as the birth name they gave her–Greta. What can Piper do while her world crashes around her? Run, of course.
And run she does. Piper's plans are nearly foiled when her brother's annoying best friend joins her. Despite close calls, they elude authorities. All she wants is time to digest her new fate.
Unfortunately, her birth family has unlimited resources and Piper is discovered. She is delivered to a family with a glowing image, but it turns out not all of them are happy to see her.
As Piper tries to cope in her new world, she hits obstacle after obstacle. This family that appears so perfect on the outside, harbors secrets, and nothing is as it seems…
Will she ever be fully accepted?
Will she ever fit in?
Will they ever stop calling her Greta?
---
If Ever – A Broadway Love Story
★ National Readers' Choice Award Winner ★
"If LA were to have a love affair with New York, this would be it!"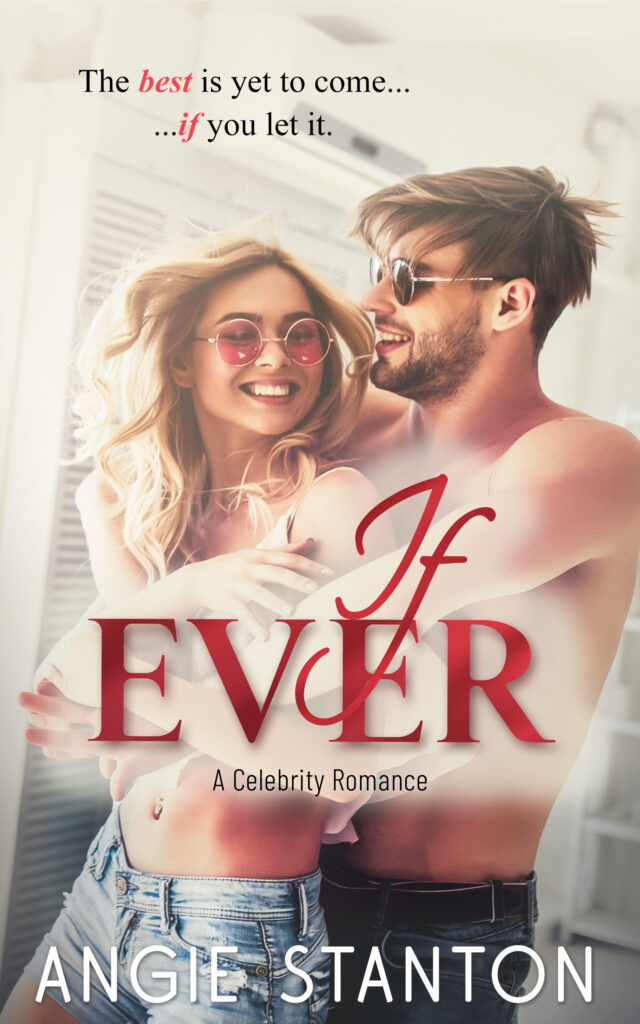 Fiercely independent Chelsea Barnes has caught a rare break and been cast as the first non-celebrity on the hit show Celebrity Dance Off. Chelsea is coined 'America's Chance to Dance,' but her partner planned on an A-lister, not a nobody. Clashing with her partner, she's ready to go home; but during an emotional dance, her heart-breaking past as a homeless teen is revealed.
Not only do the viewers fall in love with her, so does the flirty British guest singer, Broadway star Thomas Evan Oliver. Tom is struck by this feisty girl who complicates his over-structured life, and pursues her in a romantic cross-country courtship until she's voted off and joins him.
Their sexy whirlwind love affair blossoms in New York as she navigates the big city and his exhausting eight shows a week, but most important, her scarred heart begins to heal. Perhaps happily ever after might be a possibility after all.
Come along on this non-stop romantic adventure filled with hilarity, and heart-warming moments that will change the way you look at love.
---
Waking in Time
★ Winner of Midwest Book Award ★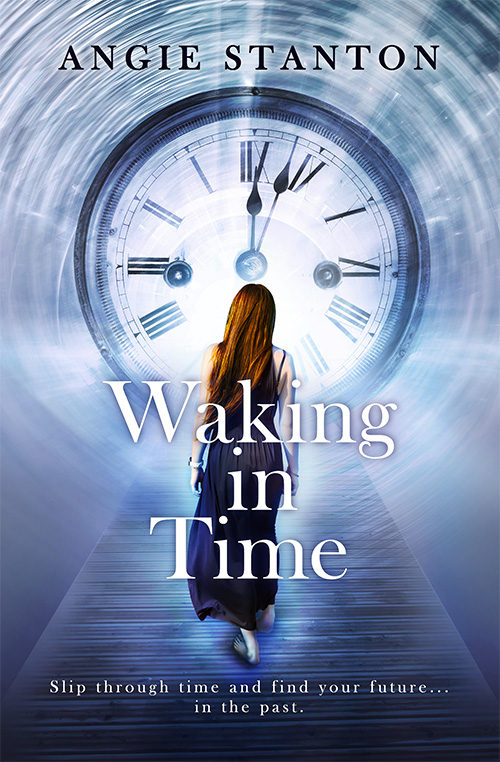 Slip through time and find your future…in the past.
Still mourning the loss of her beloved grandmother and shaken by her mysterious, dying request, Abbi has just arrived at UW Madison for her freshman year. But on her second day, she wakes up to a different world: 1983. That is just the first stop on Abbi's journey backward through time.
Will is a charming college freshman from 1927 who travels forward through time. When Abbi and Will meet in the middle, love adds another complication to their lives. Communicating across time through a buried time capsule, they try to decode the mystery of their travel, find a lost baby, and plead with their champion, a kindly physics professor, to help them find each other again … even though the professor is younger each time Abbi meets him.
This page-turning story full of romance, twists, and delightful details about campus life then and now will stay with readers long after the book's satisfying end.
---
Royally Lost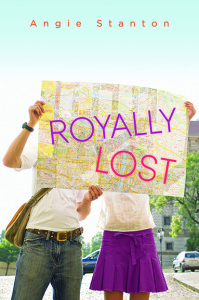 What would it be like to fall in love with a prince?
Dragged on a family trip to Europe, Becca wants nothing more than to go home. Trapped with her emotionally distant father, overeager stepmother, and a brother who only wants to hook up with European hotties, Becca is miserable. Until she meets Nikolai.
Nikolai has everything—he's a crown prince, heir to the throne, and girls adore him. But the one thing he doesn't have is freedom . . . so he flees his kingdom and goes on his own European trip.
And when Nikolai and Becca meet, sparks fly. But Becca's family vacation ends in a matter of days. Will Nikolai and Becca be forced to say good-bye, or will they change history forever?
---
Rock and a Hard Place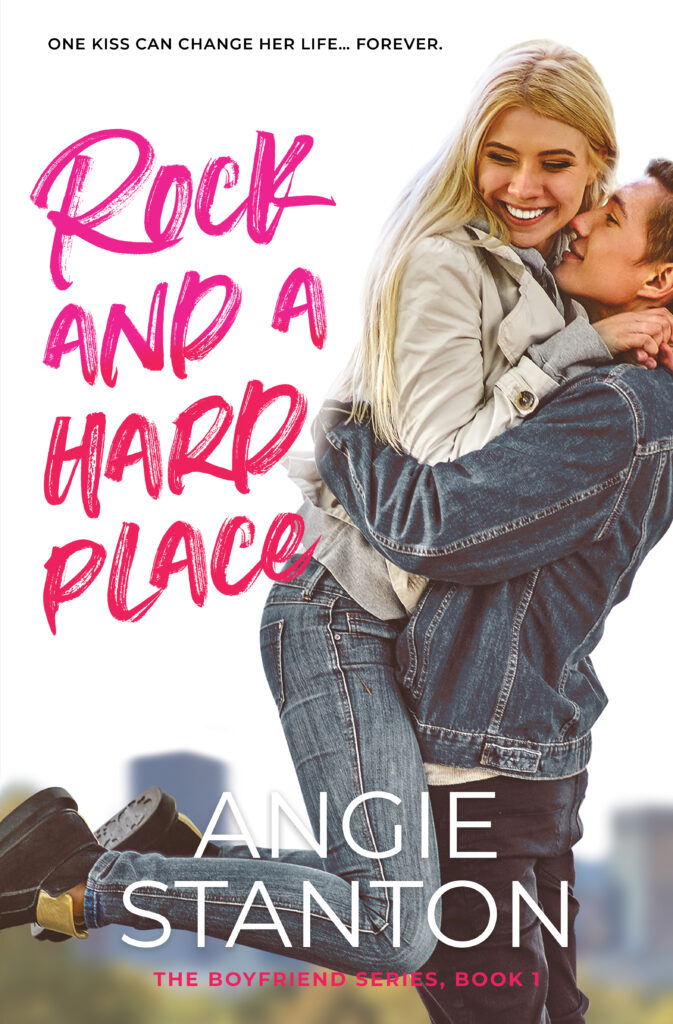 Book one in the Boyfriend Series. The book that started it all! A runaway hit that topped Amazon rankings for more than a year!
Libby was the quiet girl grieving her family and former life. Peter was the rock star looking for a regular girl. After a chance meeting, they fell in love and had to navigate the tricky maze of a small town girl secretly dating a super star.
Their world is rocked when his family interferes and her eccentric aunt is exposed. Torn from each others arms. How will they find each other again when so much is working against them?
---
Snapshot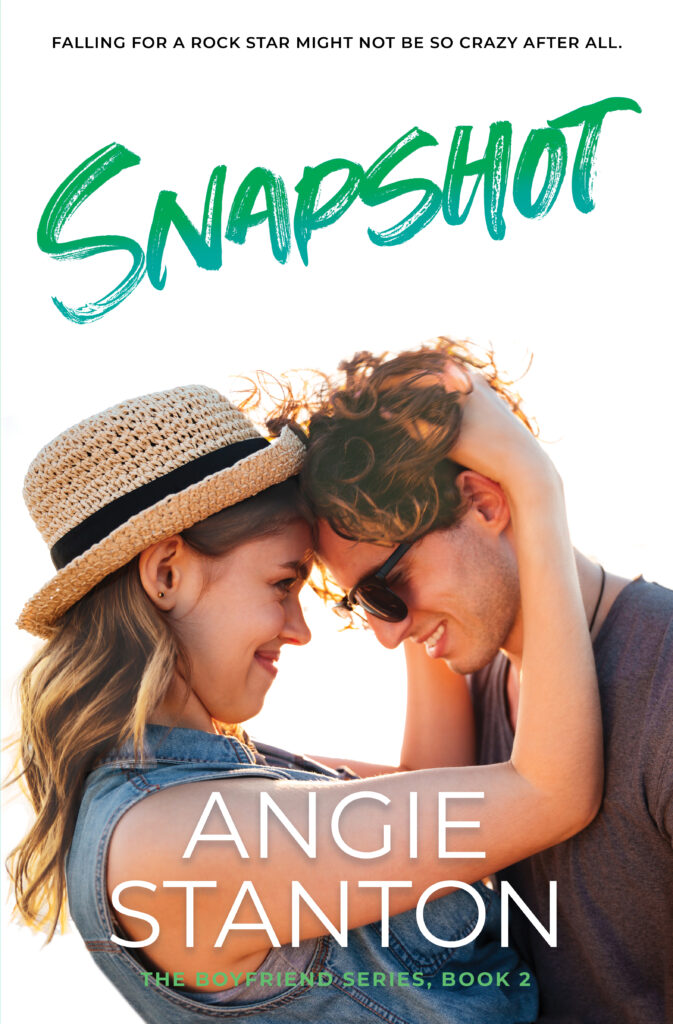 Book 2 in the Boyfriend Series.
Marti Hunter hates rockers and anything remotely related to the rock-and-roll lifestyle. She thought she'd left it all behind, along with her drug-addicted mother and absent-minded, rock legend father. Now she lives with her grandmother, and Marti's life is finally normal. Just the way she likes it.
For Adam Jamieson, normal is not possible. He is the guitar genius of the band Jamieson. He's ecstatic to get a two-week break from his micromanaged life and a chance to hang with regular teens. Adam shaves off his trademark curls and goes undercover.
But when Marti, the reluctant rock princess, and Adam, the undercover guitar wizard, meet, sparks fly in more ways than one. They spend their time alternating between making out and driving each other crazy. But their summer adventures of skinny dipping, storm watching, and stolen kisses are brought to a halt when tragedy strikes.
Suddenly, they're on opposite sides of the country, just when they need each other the most. Can Marti survive life with her dad and his vicious girlfriend? Will Adam get so fed up with his over-managed life and controlling parents that he quits the band?
Snapshot. A moment in time that changes two people forever.
---
Dream Chaser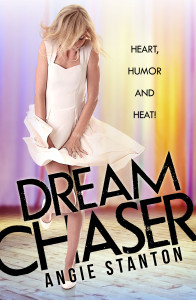 Willow Thomas has a bad habit of running away from things that scare her. And most recently, she quit her high school cheerleading squad after a terrifying fall.
With time on her hands, she auditions for a musical production directed by a Broadway choreographer. Just when things are looking up, Willow discovers she will be performing opposite Eli McAvoy, the best friend she abandoned three years before. To make matters worse, the kids in the musical hate her, her singing sucks, and her dog is sick.
Eli has grown up during their years apart and now possesses confidence and good looks, as well as a giant chip on his shoulder. He is in no hurry to play nice with Willow, but their entwined roles in the musical lead to entwined bodies in the backseat of his car.
Just when she finally has her life under control, another surprise is delivered in the form of her greatest challenge yet. Will she run or finally stand and face her fears? And will Eli be there to help or turn his back on her for good?
---
Love 'em or Leave 'em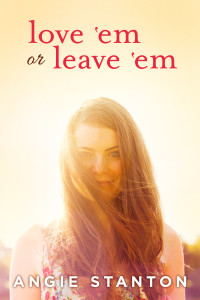 Ashley Reynolds, who hates having her picture taken, lands smack in the middle of a reality television dating show. She is surrounded by glamour girls and pageant queens all vying for a date with the hot bachelor. Ashley's plan, to fly under the radar and get sent home early, falters due to her knack of drawing unwanted attention.
Bad boy quarterback Luke Townsend thought choosing between 25 stunning women would be a dream come true. How wrong he was!
Luke's patience is tried by the wiles of the charmers and the persistence of the camera crews. It doesn't take long to realize that the one girl trying the hardest to get off the show is the one who most intrigues him.
---
Snowed Over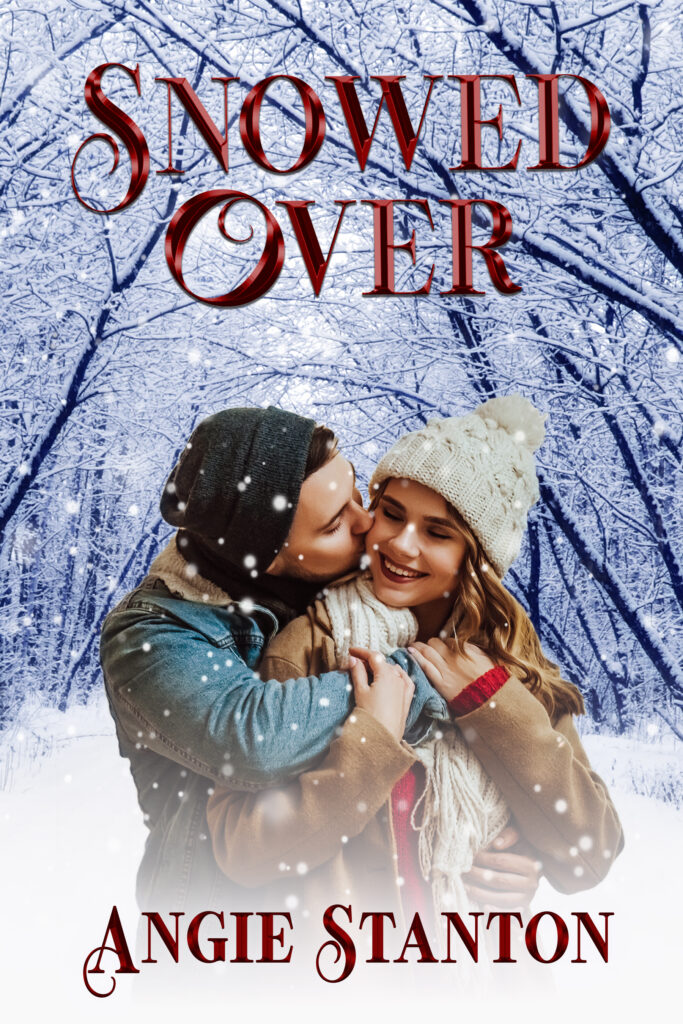 To college student, Katie Brandt, 'Home for the Holidays' sounds like hell. When her parents separated, their holiday traditions shattered like a dropped ornament. What could be worse than celebrating Christmas with her suddenly single mom and mom's new boyfriend?
Alex Walker, an engaged 20-year-old, dreads going home for his own reasons. He has a daunting task ahead of him and wishes he could skip the holidays altogether. So when a friend of a friend needs a ride north, Alex finds that having beautiful Katie seated by his side proves to be just the distraction he needs.
A simple ride home for Christmas turns into a nightmare when light snow rages into a full-scale blizzard. Katie and Alex find themselves stranded, and a vacant cabin becomes a haven from the storm.
Under different circumstances, time alone with Alex would be the ultimate Christmas gift, but Katie knows Alex is engaged and she must hide her growing attraction.
However, Alex harbors a secret that just might change this holiday from the worst Christmas ever, to the best.
---
Under the Spotlight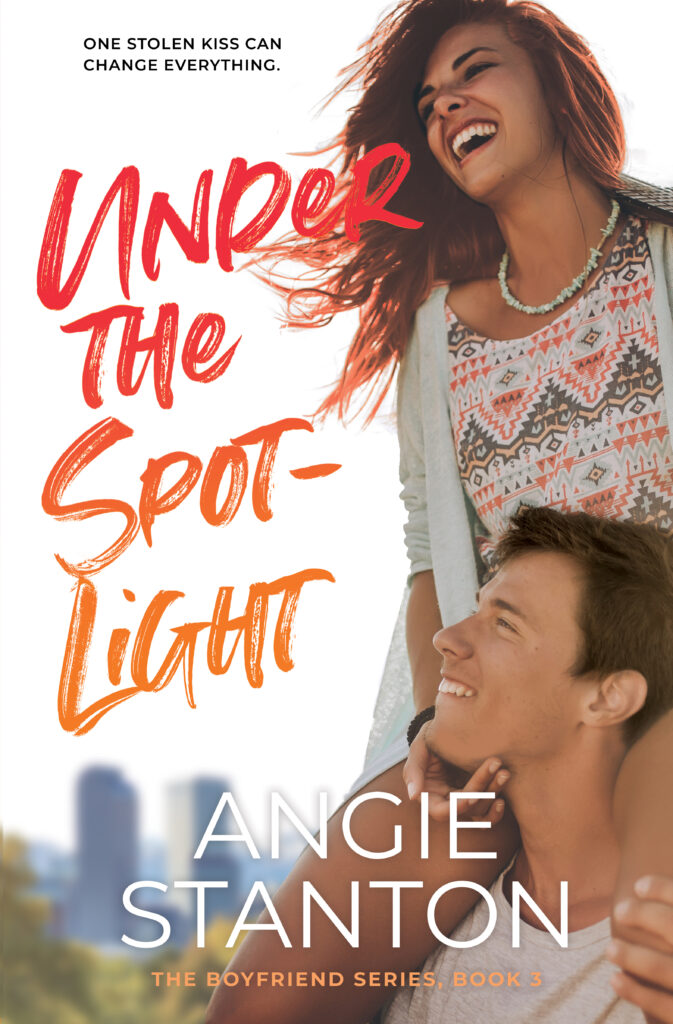 Book 3 in the Boyfriend Series.
After an embarrassing stint on a reality TV music competition years ago, Riley Parks vowed never to sing again. Now she's working at the prestigious Sound Sync recording studio, and life is looking up. But then Garrett Jamieson, the oldest brother in the famous Jamieson brothers band, crashes into her world.
Garrett has hit rock bottom, and after calling in a few favors, he ends up working at the Sound Sync studio to learn the ropes of record producing. He can't believe his luck when he discovers that Riley is an amazing singer. But Garrett is forced to use every trick in his arsenal to persuade Riley to record. Sparks fly as Garrett finally meets his match. But in the heat of the moment, one stolen kiss changes everything.