I love musical theatre. More specifically I love Broadway. A lot.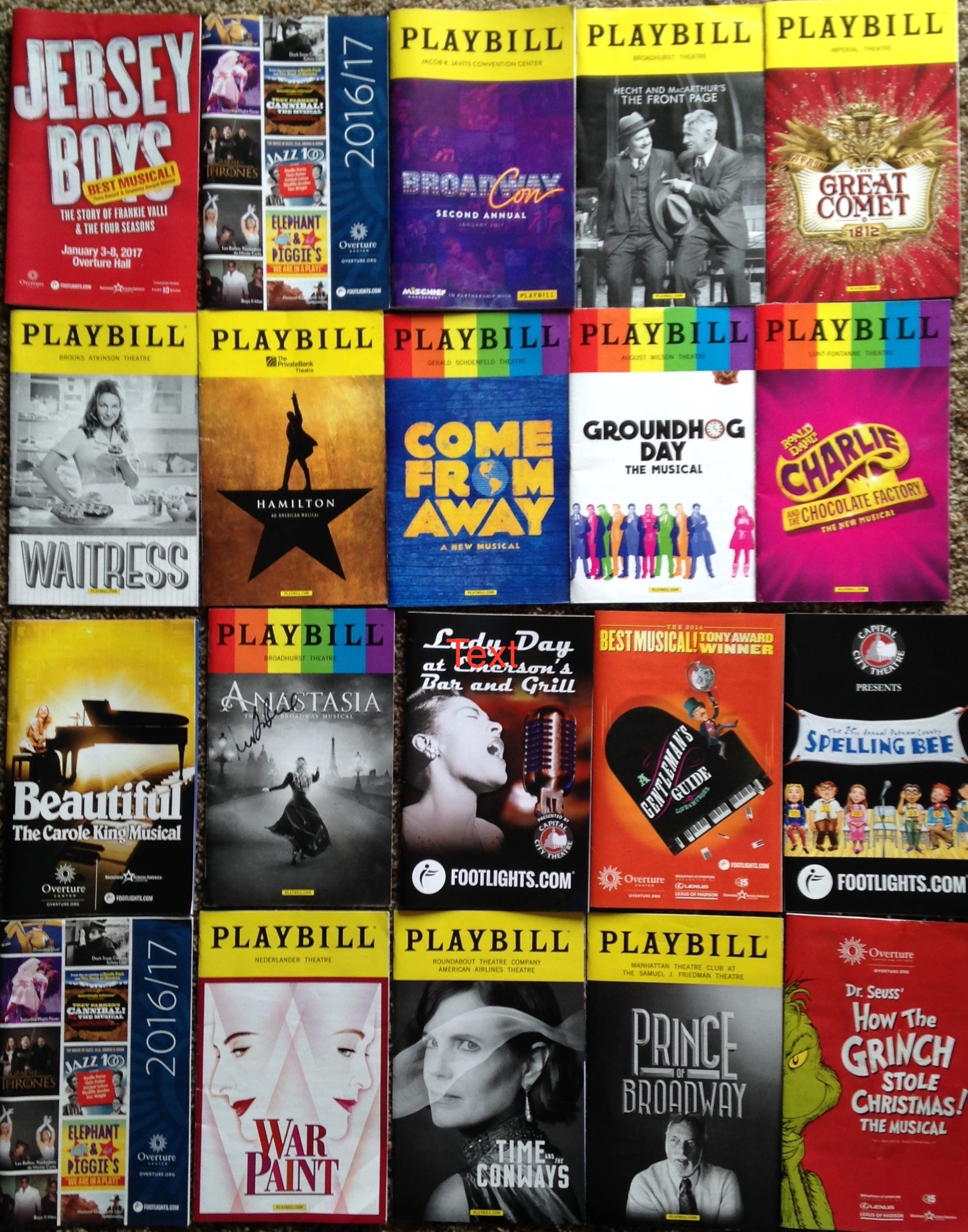 These are the shows I saw last year. It's a lot. Maybe I should be embarrassed by the volume, but I'm not. I write for BroadwayWorld.com, so I'm able to see the national touring shows when they roll into Madison. Tickets for Broadway, well, I've plenty tricks up my sleeve to find a deal, which I'll share another time. In fact, I love Broadway so much, I wrote a book, IF EVER, where the hero is a Broadway Actor.
Last night I saw the 20th Anniversary Tour of RENT. I immediately fell in love with the performers and their stellar vocals. There is nothing on this planet like a Broadway voice.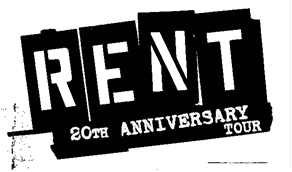 Sitting in the darkened theatre took me back to my first time seeing RENT at the Nederlander Theatre on Broadway with my daughter and some friends. The director of a local theatre group knew an actor in the ensemble and was able to snag us a backstage visit. Imagine taking two musical theatre-loving teenagers to RENT and then knocking on the stage door for a private backstage tour!
Our guide for the night was Telly Leung, a young actor with great ambitions. It turns out I'd already seen Telly in Chicago playing Boq in Wicked. He couldn't have been kinder as he walked us onto the RENT stage and told us stories of joining the cast. We pestered him with questions about his dreams and goals. I recall him saying he hoped to stay with the show for five years and to play the role of Angel. I couldn't imagine doing a show for that long, but his passion was inspiring.
I was happy to hear that Telly did eventually land the role of Angel. However about a year later, I learned that RENT was closing on Broadway, and I was disappointed for the young actor not quite reaching his goals. Little did I know, he was just getting started.
A few years later I was in New York on business and catching a couple of shows including GODSPELL. To my surprise, I recognized Telly Leung in the cast. He was amazing and his vocals were phenomenal. The rest of the cast wasn't shabby either. It included Hunter Parrish from Weeds fame,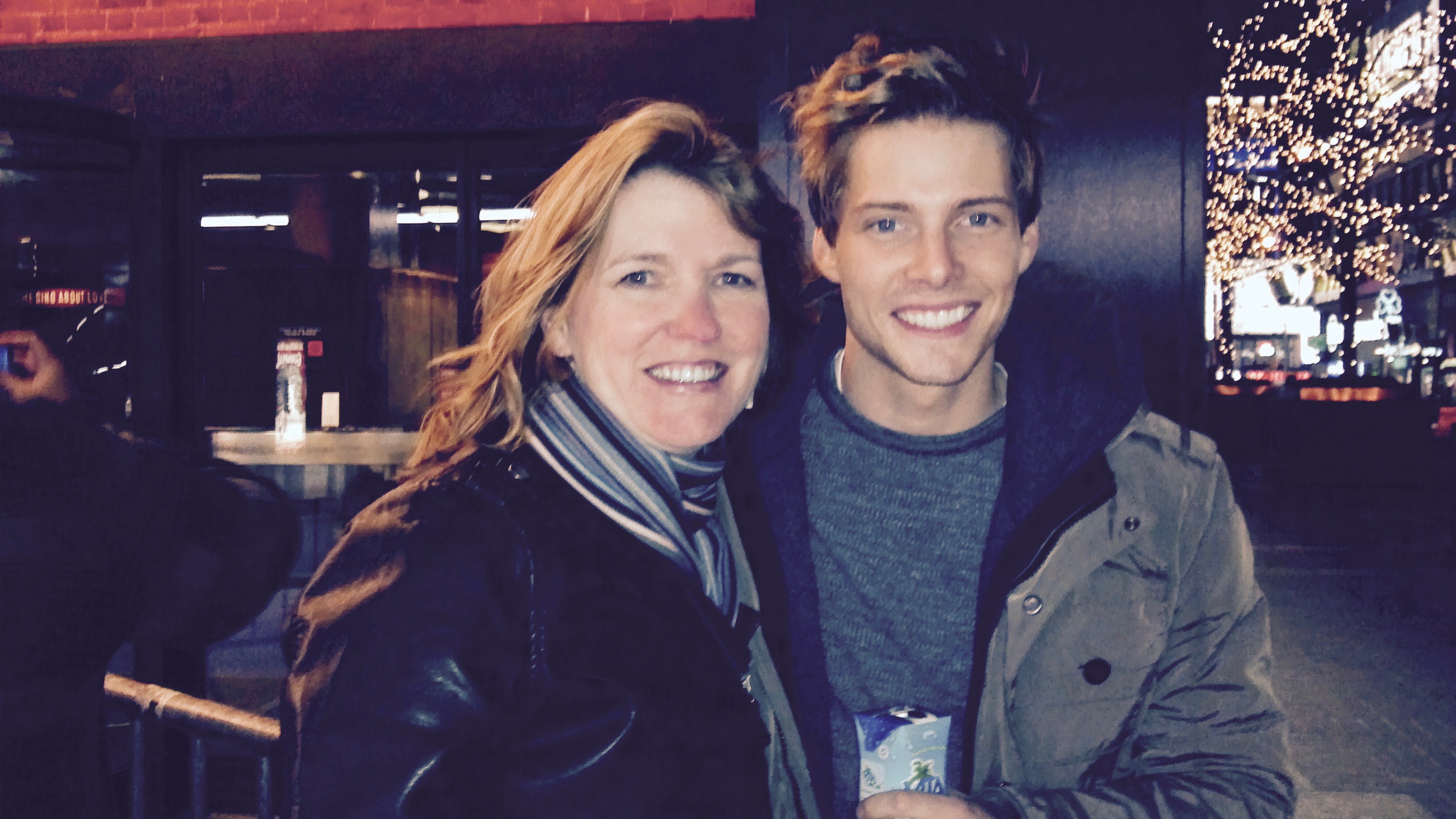 Uzo Aduba before she hit it big in Orange is the New Black, and Lindsay Mendez who is quite theBroadway star in her own right. I saw the show twice!
Over the years I spotted Telly on Glee and saw him in Madison doing a fundraiser for Capital City Theatre. Not long after that I heard he was back on Broadway starring in Allegiance alongside the legendary George Takai, from the original Star Trek, and Lea Salonga, who hit it big with Miss Saigon and Les Miserables. Of course, I saw Allegiance on my next visit.
I love how theatre overlaps and I've been introduced to so many actors whose careers intersect and I can follow as they go on to television, movies, and ideally more Broadway.
So to Telly Leung, who currently stars on Broadway in the title role of Aladdin in Aladdin, congratulations on a fruitful career! You've come a long way since I met that kid with big dreams, and, yes, I'll try to get to New York soon to see the show!
Telly Leung has a several other Broadway shows and tours on his resume as well.
Stay tuned for more of Angie's stories of her experiences with Broadway, New York City, and the adventures that follow. Check out her latest book, IF EVER, which blends her love of reality dancing shows and Broadway.
Related Posts
Blizzard of 2016 ~ New York City's Snowpocalypse
Broadway and Pushing my Boundaries in Big Scary NYC