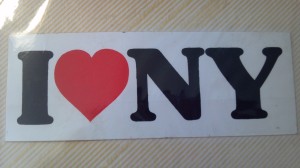 Next week I'll be traveling to New York City to meet with my agent one day and with my team at HarperCollins on the next. I'm so excited as I've been working with people I've never met and I always feel that knowing someone in person is best.
New York City is one of my favorite places. When I was seventeen I spent a summer with my friend Sue who lived nearby in Parsippany, New Jersey. Her mom took us to the city several times that summer and more specifically to Broadway.
My first Broadway shows that summer were A Chorus Line and 42nd Street. After the shows we raced to the stage door like Midwest fan girls, took pictures and begged for autographs. It remains a favorite memory.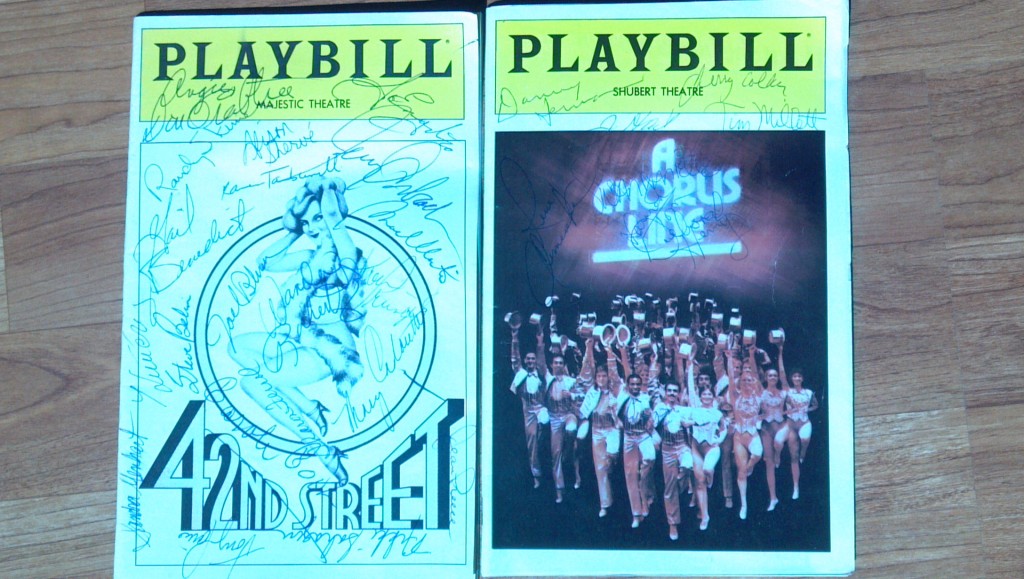 Over the years I occasionally dig those programs out and take a peek. While I haven't saved all my programs, here is a lovely selection. Even though there are duplicate programs, they are all from separate viewings.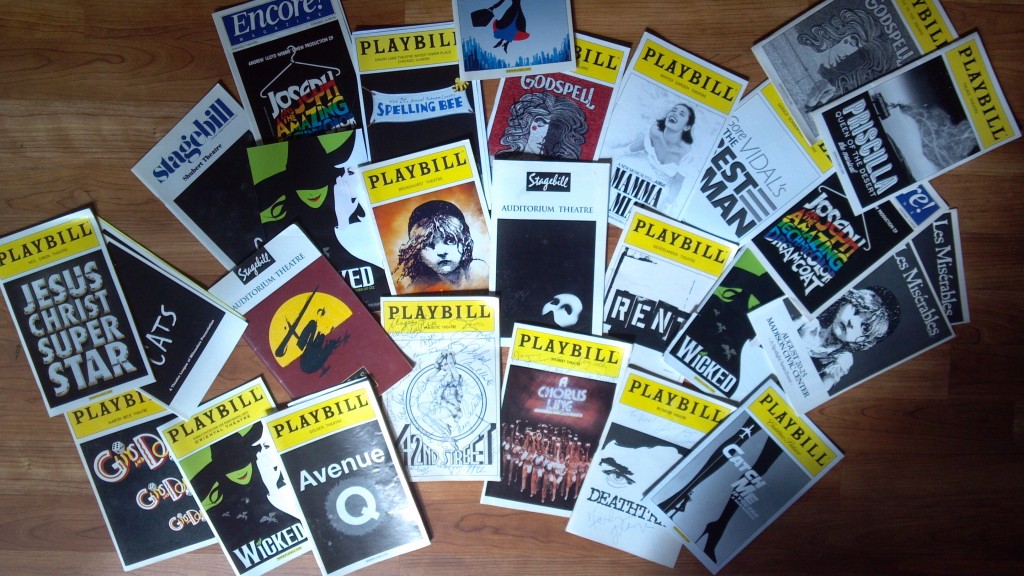 Clearly, I love Broadway shows. I've compiled a list of the shows I've seen. At least the ones I remember. These shows were all either on Broadway or Broadway touring casts in Chicago or Madison.
42nd Street (Starring Jerry Orbach, he's known as the dad in Dirty Dancing)
A Chorus Line
Annie
Avenue Q
Book of Mormon
Catch Me If You Can
Cats
Death Trap
Evita
Godspell (Starring Hunter Parrish! And Telly Leung)
Gore Vidal's The Best Man (Eric McCormack, James Earl Jones, Candice Bergen, John Larroquette and Angela Landsbury)
Guys and Dolls (Starring Nathan Lane, Peter Gallagher and Faith Prince)
How to Success in Business (Starring Daniel Radcliff and John Larroquette)
Jersey Boys
Jesus Christ Super Star
Joseph and the Technicolor Dream Coat (Starring Donny Osmond)
Kiss of the Spider Woman
Les Miserables
Lion King
Mama Mia
Mary Poppins
Miss Saigon
Phantom of the Opera
Priscilla Queen of the Desert
Rent (Starring TV Carpio, Frenchie Davis & Telly Leung)
Rock of Ages (Love this show!!)
Spamalot
The 25th Annual Putnam County Spelling Bee
Wicked (Ana Gasteyer from SNL fame, Telly Leung)
I love to try to figure out if I've seen the same actors in lots of shows. Turns out I've seen John Larroquette in two shows and Telly Leung in three. I saw Telly as Boc in Wicked – Chicago, in Rent, and in Godspell. Telly has also appeared on Glee.
So what do I want to see when I go to NY? Everything! Actually I'd love to see Pippin, Newsies and maybe Once. Repeats I'd like to see? Definitely Rock of Ages.