I'm not a fan of movies being retooled for Broadway. Either they are too exacting in copying every last line, head nod, and costume, or change up the story so much they lose the magic of the original. And some movies are so iconic, they should be left to bathe in their original glory. Pleeease don't ever make Back to the Future a musical.
So it was with great trepidation that I waited in the cancellation line and scored my ticket to Mean Girls. I loved Mean Girls the movie and saw no way the writers could meet those expectations, but then Tina Fey is the writer. To my delight, the Broadway production blew all expectations out of the water and delivered, a hilarious, brilliant retelling of the beloved story.
What I enjoyed most was the originality in taking Cady from the friendly wilds of Africa to the treacherous halls of North Shore High all within the confines of the August Wilson Theatre. The  clever choreography included students zipping around on stage in rolling desks. It was like witnessing a water ballet, or perhaps the ice capades, as metal desks glided in and out of formation with the ease of a figure skater. There's also a creative use of lunch trays and cafeteria tables. I'll be shocked if Mean Girls doesn't win the Tony for best choreography.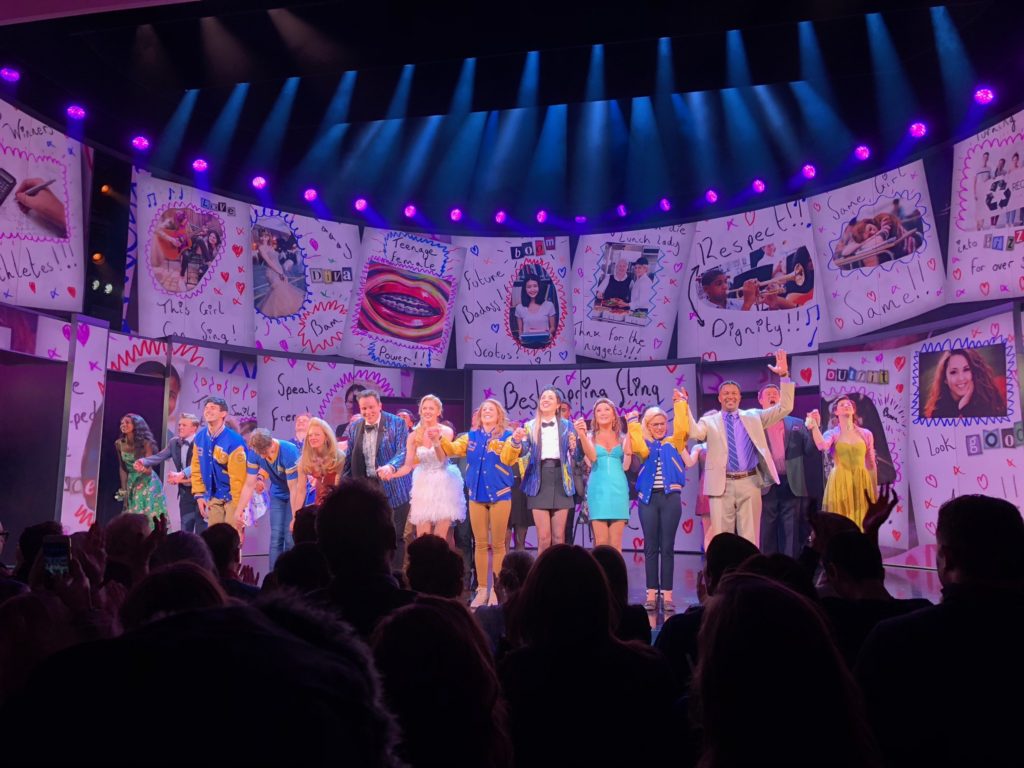 The cast is spot on, led by Erika Henningsen. She beautifully plays all the nuances of the innocent Cady, but after witnessing Henningsen's performance in Signature Theatre's world premiere of Diner, I felt there was a missed opportunity in showing off her stellar vocals. Taylor Louderman's portrayal of Regina George steals the show. She is a sharp, quick witted, powerhouse the audience loves to hate. The entire cast is incredible with high energy and commitment.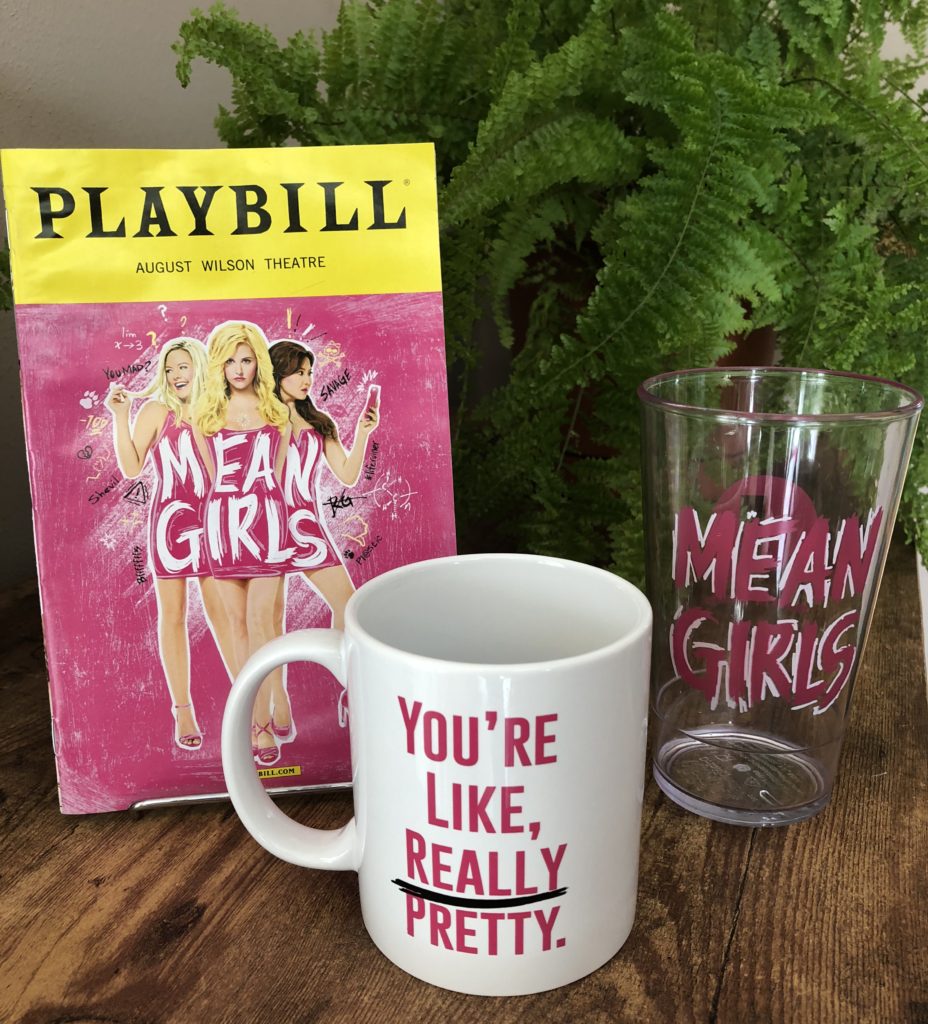 Perhaps what captured my heart the most was that the musical didn't rely on all the old jokes and gags from the movie. While enough were there to keep the essence of the movie, many new ones were inventively incorporated to brighten and update the story. If you have the opportunity to catch this top-selling show, I highly recommend it, but get your tickets early. Otherwise you'll be trying your luck at the in-person lottery (I didn't win), or standing in the cancellation line with your fingers crossed (that's how I scored my seat).
And keep your eyes open, you may spot a celebrity. Recognize this guy?